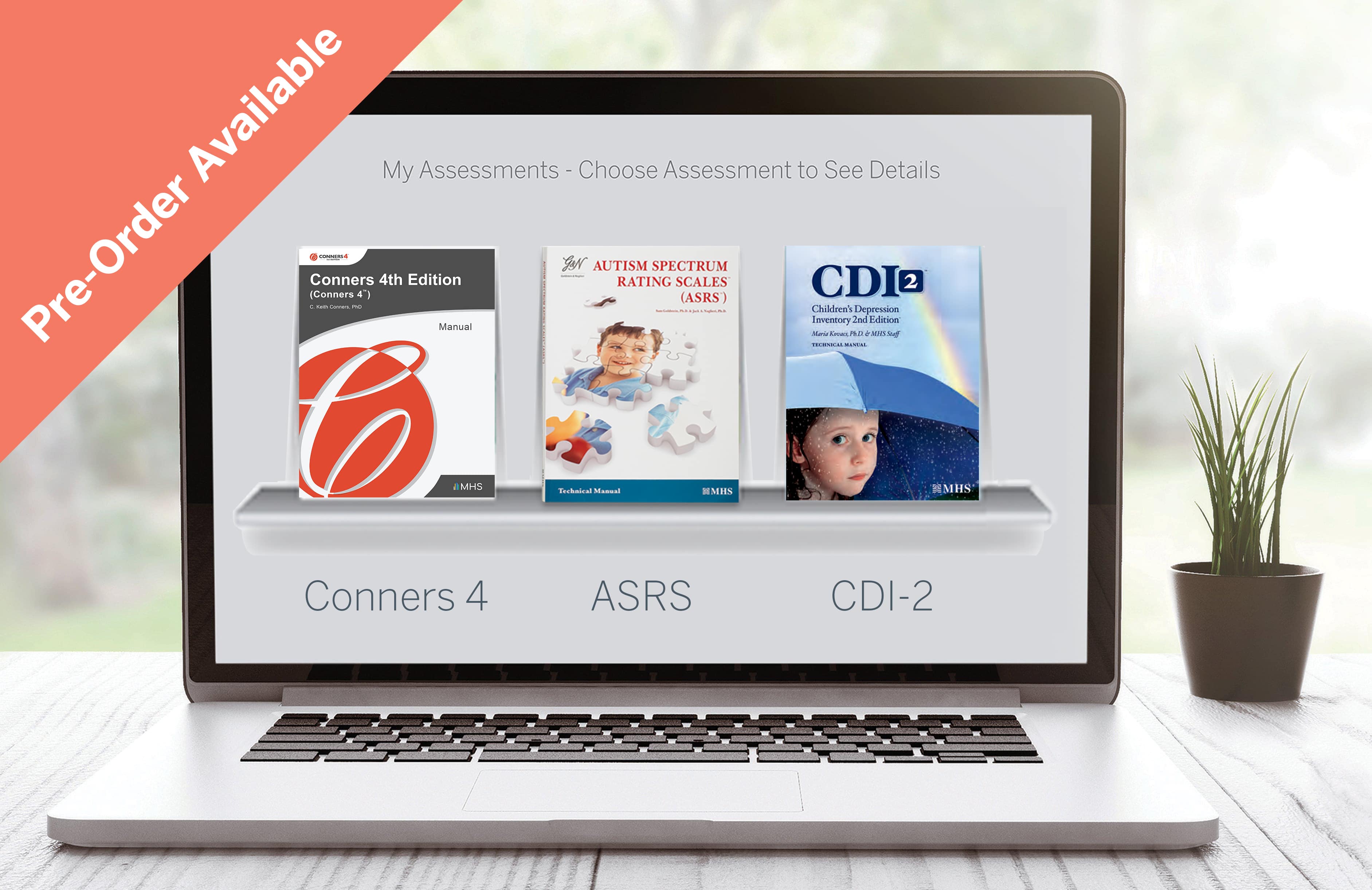 Convenient. Effective. Safe.
At WPS, we are constantly striving to make our assessments easier to use and more accessible on the WPS® Online Evaluation System™(OES).
The Benefits of Online Assessments
Check administration status at any time

See the remaining number of licenses

Email online form links directly to raters, such as parents and teachers

Consume an online form only when you score it—never lose a print form again

Share online uses and resources with your organization

Have complete confidence that your work is HIPAA/FERPA compliant

View, save, print, and easily share valuable reports with teachers, parents, and others involved in the treatment

The OES offers greater flexibility, higher efficiency, better tracking, and more affordable options for families and clinicians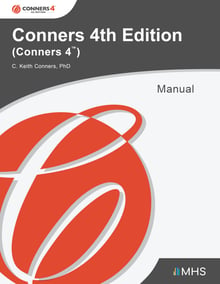 Conners Fourth Edition (

Conners 4

™ )
Coming 2023
Conners 4 is the digital revision of the world's leading Attention-Deficit/Hyperactivity Disorder (ADHD) assessment providing a thorough evaluation of associated symptoms and ADHA impairments, as well as common co-occurring problems and disorders, in youth 6 to 18 years old.
New Features:
Severe Conduct and Self-Harm Critical Items and a Sleep Problems Indicator

Evaluates new content areas and common co-occurring problems such as Emotional Dysregulation, Depressed Mood, and Anxious Thoughts

Measure impairments related to ADHD symptoms in the school, social, and family domains

An additional DSM Symptoms Scale: Total ADHD Symptoms, for a dimensional approach

Improves fairness and inclusivity with gender-inclusive language and culturally sensitive items that show no evidence of measurement bias regarding gender, race/ethnicity, country of residence, or parental education level.



Autism Spectrum Rating Scales (ASRS)
Coming Spring 2023
This new, norm-referenced assessment identifies symptoms and behaviors associated with the full range of autism spectrum disorders. Available in two forms—one for preschoolers, the other for elementary and high school students—the ASRS includes the following treatment scales: Peer Socialization; Adult Socialization; Social/Emotional Reciprocity; Atypical Language; Stereotypy; Behavioral Rigidity; Sensory Sensitivity; Attention/Self-Regulation (ages 6 to 18 only); and Attention (ages 2 to 5 only).

Using a 5-point Likert response scale, parents and teachers indicate how often they observe specific behaviors in the child being evaluated.

A 15-item Short-Form offers a convenient alternative for screening large groups or monitoring treatment
Children's Depression Inventory, Second Edition (CDI)
Coming Spring 2023
This popular scale measures cognitive, affective, and behavioral symptoms of depression in school-aged children and adolescents. The new second edition retains the best features of its predecessor while introducing a number of important refinements.
New Features:
New items focusing on the core aspects of childhood depression

Revised scales that are more reliable and valid

Updated norms that are more representative of the U.S. population
The three forms comprising the inventory—Self-Report, Teacher Report, and Parent Report—accurately assess the presence and severity of depressive symptoms.

Online clinical assessments offer greater flexibility, higher efficiency, better tracking, and more affordable options for families and clinicians.

Security is a top priority for us at WPS, which is why security is built-in throughout the WPS e-commerce website and the Online Evaluation System (OES).

More than a decade later companies are still struggling to achieve compliance, and a 2020 study found that 98% of companies do not offer full accessibility services.
School Districts can now quickly and securely access the WPS Online Evaluation System (OES) via single sign-on using the Clever App:
For questions about school access and the Clever Application, contact our IT department at 800.648.8857 (U.S. and Canada only)
or 424.201.8800.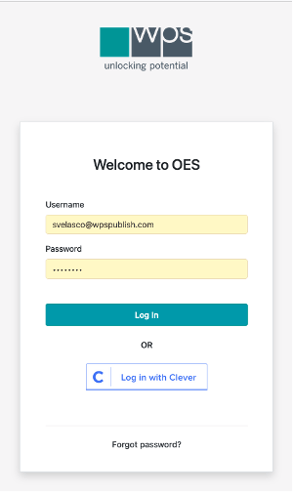 What is the Clever App?
Clever allows for Single Sign-On (SSO) for school faculty, students, and families and securely automates the transfer of information to authorized personnel. Clever integrates with your existing identity provider (Google, ADFS, and more) or accepts your own synced credentials to make this possible.
Benefits of Using Clever:
Save time, reduce data errors, and strengthen data security with automated rostering.

Log in to all digital resources in one central portal with one password.

Fast log in to devices and software—no typing necessary.

Allows educators to discover, try, and review edtech with strong data privacy controls.