SEL Products and Resources for Schools and Private Practice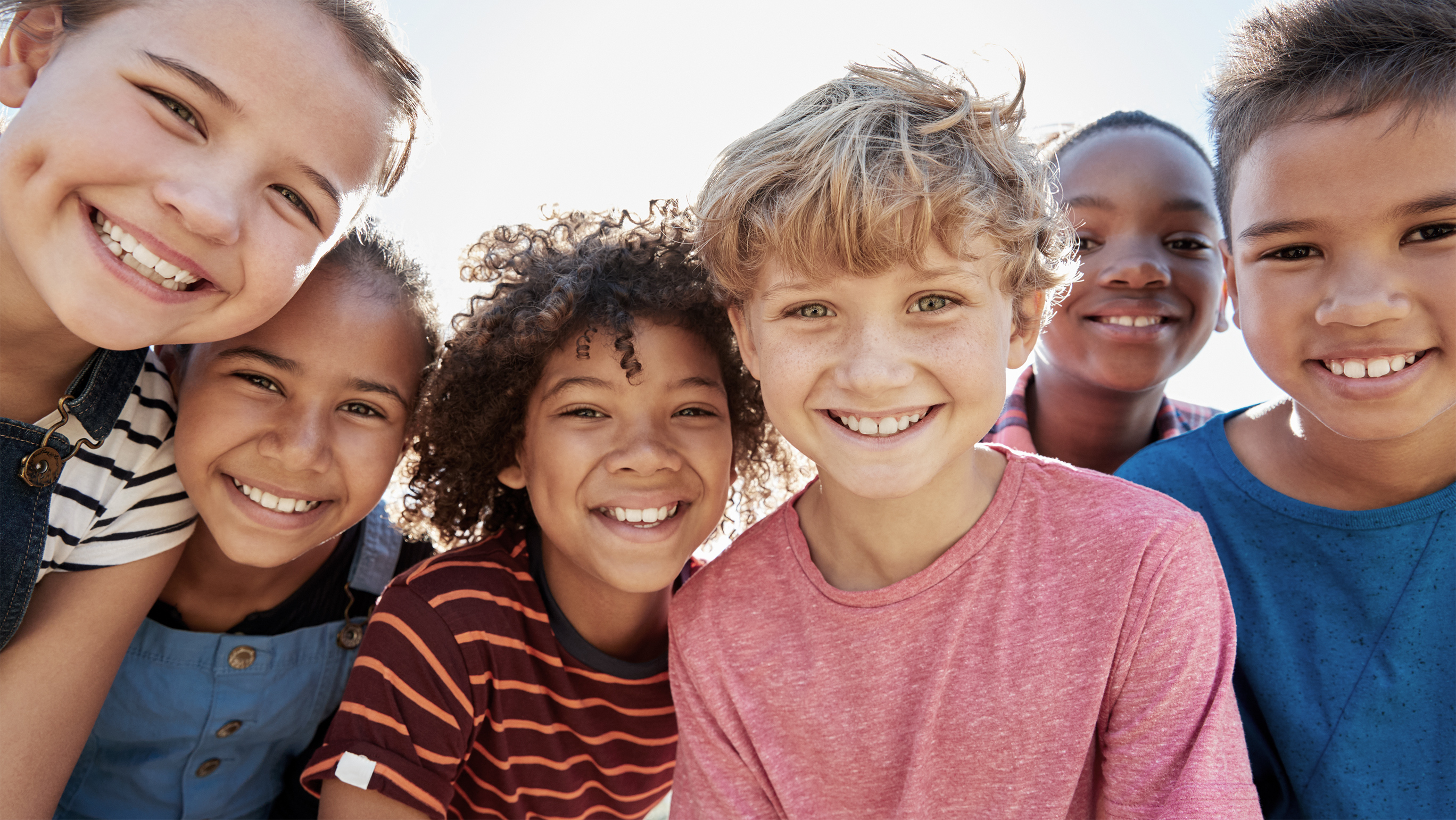 Social–Emotional Learning in 2022
Families face significant challenges today. The distress of the pandemic has impacted the emotional and mental health of so many, including our children. We have a wide range of resources and assessments that can support you and our young people through this unprecedented time.
Improve Student Social–Emotional Functioning
Help students improve their academic and social–emotional functioning for school success with universal screeners, individual screeners, and interventions.
Donna Black – Pandemic Distress: Navigating the Course with Social–Emotional Learning (SEL)
WPS Assessment Consultant Donna Black shares how SEL can help mitigate the potential negative impacts of the COVID-19 health crisis on young people. This webinar also covers how to create positive remote learning opportunities for students, and it shows how this pandemic can impact brain development and learning.
TASP 2020 Summer Institute Panel Presentation: Equity Solutions through SEL
This session was featured at the TASP 2020 Virtual Summer Institute. Panelists discuss the best SEL practices and how children can learn through multiple domains while also processing the COVID-19 pandemic and issues of equity and inclusion.
SEL as a Foundation to Safe, Supportive, and Equitable Schools
A presenter at the TASP 2020 Summer Institute, WPS Assessment Consultant Donna Black shows how schools are effectively implementing Social–Emotional Learning (SEL) at a systemic level, including challenges they are facing and the variety of current SEL frameworks available. This session will also cover key considerations for SEL implementation that employ a social justice perspective, creating needed changes in our school systems.
SEL Resources & Articles
Empower Yourself
Social and Emotional Learning: Why We Must Act Now: In this article, WPS Assessment Consultant Donna Black discusses the rising need for mental health services amid COVID-19 and the need to adopt SEL to help children cope and live better.

4 Ways to Help Students and Teachers in the New Academic Year: APA reports that psychologists and education experts see this time as an opportunity to recreate an educational system that better serves all students through SEL. In this article, the Collaborative for Academic, Social and Emotional Learning and more than 40 expert partners released a how-to guide you can view: "Reunite, Renew, and Thrive: Social and Emotional Learning (SEL) Roadmap for Reopening School."

From a Nation at Risk to a Nation at Hope: A report from the

National Commission on Social, Emotional, and Academic Development

contains recommendations for how SEL should, and must, be integrated into the fabric of education. From the report: "A growing movement dedicated to the social, emotional, and academic well-being of children is reshaping learning and changing lives across America. On the strength of its remarkable consensus, a

nation at risk is finally a nation at hope.

"
Committee for Children: In response to COVID-19, this global nonprofit leader in SEL has developed new on-demand teacher-led lesson videos and free resources for educators, students, and families. You can access those resources here.
Social–Emotional Learning Alliance for the US (SEL4US): This national nonprofit SEL group's mission is to empower local advocates to influence and support their communities to implement high-quality SEL. There are currently 18 state organizations affiliated with the group, and you will find valuable resources for parents, educators, and community members available on the website.
State Scorecard Scan for SEL: See which states have adopted SEL standards for Pre-K through 12th grade in this report, published by the Collaborative for Academic, Social, and Emotional Learning (CASEL.org) in September 2018.
New Vision for Education: Fostering Social and Emotional Learning through Technology: Published by the World Economic Forum, this article identifies 16 skills that young people will need, not only for success in the workplace, but also for success in life. Of those 16 skills, only six are related to academics/literacy. The other 10 skills are related to character and social–emotional development. Unfortunately, today's schools only focus on the six academic/literacy skills. This article talks about what schools need to do to prepare young people for the future and the role technology will play in this process (published in March 2016).
Emotion and Cognition in the Age of AI: A

Microsoft-sponsored

white paper by The Economist Intelligence Unit, i

t

explores — through an international survey, expert advisory panel, and academic literature review — the importance of social and emotional learning.
Applying an Equity Lens to Social, Emotional, and Academic Development

: This

issue brief created by Pennsylvania State University with support from the Robert Wood Johnson Foundation addresses the need for grounding SEL programs in a larger context of equity and justice efforts within public education. It outlines the barriers that may prevent students of color and marginalized youth from developing social and emotional competencies, and several initiatives that can help. The authors also include recommendations for research, policy, and practice.
SEL Assessments & Products
---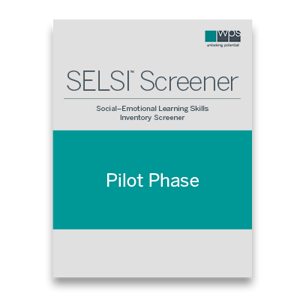 SELSI
Social–Emotional Learning Skills Inventory Screener
Development and Emotional/Behavioral Assessment:
---
SEL Tools to Transition
Experienced and knowledgeable WPS Assessment Consultants are standing by to offer SEL training and guidance to help you improve your student's lifetime outcomes with SEL assessments. For bulk orders or training opportunities, email consult@wpspublish.com.